Employment with Tender Loving Care PLUS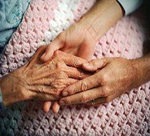 When you join Tender Loving Care Plus you will become part of a team which promotes excellent quality of service, values and respects team members and clients, and has the vision to become a leader in the provision of care and companionship services.

Current Opportunities
We are always looking for the right people, whether you are a PSW, an experienced care giver, or are a loving, caring person looking to better use your innate gifts. Please contact us by phone at the number below, or click on the link to drop us an email.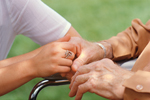 Be prepared to provide both personal and employment references, plus a vulnerable sector police check.

Please contact us today and Jenny or Geoff will get back to you with information on your inquiry.

John 3:16