Why choose Tender Loving Care PLUS
Tender Loving Care Plus was started to provide you, and your family member or friend with tender, loving care. We believe each client should experience quality care and be treated as one of our own. Take comfort in the knowledge that our compassionate, well trained team will strive to ensure all their needs are met while maintaining their dignity. We have constant dialogue between our team members, our management and our clients to ensure our standards of excellence are always met. We are a non medical service provider offering a wide range of choices for all ages, for convalescence, help for new moms, respite care, and the elderly, whether at home or in a care facility.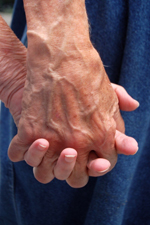 Our Team Members come from a variety of backgrounds and careers, their one common bond is that they all love to serve and care for people. They are carefully screened, personal and professional references are checked, and a thorough police record check is carried out to ensure they are cleared to be in the presence of vulnerable people.

Our Team Approach means that your family member or friend will feel comfortable and at ease with any one of our team members.

All TLC Plus Team Members are employees and are paid directly through our payroll service, they are covered by our insurance and worker's compensation so there are no hidden charges.

John 3:16